Welcome to the Shovel Knight: Treasure Trove Press page. If you need any additional information posted to this page or would like anything provided in a different format, let us know and we'll make it available.
Shovel Knight: Treasure Trove is the full and complete edition of Shovel Knight. It contains several games inside of it. Please be sure to check out their separate press kits:
Shovel Knight: Plague of Shadows
Shovel Knight: Specter of Torment
Fact Sheet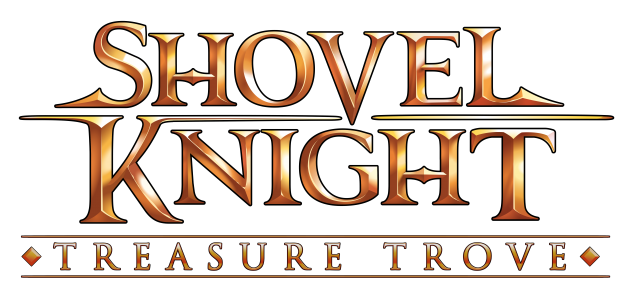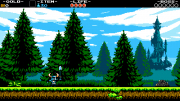 Developer: Yacht Club Games
Release Date: June 26th, 2014 (Windows/Steam/3DS/Wii U), OSX (9/12/14), Linux (10/9/14), PS3-PS4-Vita (4/21/15), Xbox One (4/29/15), Amazon FireTV (9/30/15), Nintendo Switch (3/3/2017)
Platforms: Nintendo Switch, Nintendo Wii U, Nintendo 3DS, Sony PS3, Sony PS4, Sony Vita, Xbox One, PC, Mac, Linux, Amazon FireTV
Website: ShovelKnight.com
Price: USD 39.99
Availability: Digital Download and Physical Release
Languages: English, French, Italian, German, Spanish, Portuguese-Brazil, Russian, Japanese, Korean, Simplified Chinese, Traditional Chinese
ESRB: E for everyone, USK 6+, PEGI 7, OFLC PG
File Size: ~550MB: 308 MB PC Installer
Press Contact: [email protected]
Social: Kickstarter, Twitter, Facebook, Twitch, YouTube
Instruction Manual: Digital Manual
Description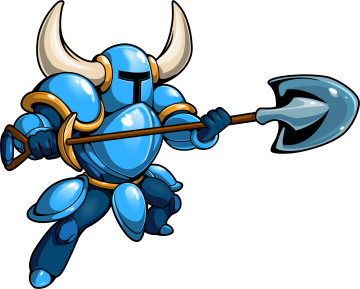 Shovel Knight: Treasure Trove is the full and complete edition of Shovel Knight, a sweeping classic action-adventure game series with awesome gameplay, memorable characters, and an 8-bit retro aesthetic! Run, jump, and battle as Shovel Knight, wielder of the Shovel Blade, in a quest for his lost beloved. Take down the nefarious knights of the Order of No Quarter and confront their menacing leader, The Enchantress.
But that's not everything! Shovel Knight: Treasure Trove also features four additional games all unto themselves! Take control of Plague Knight, Specter Knight, and King Knight on adventures of their own or battle each other in a local four player Showdown. Together, they form a grand and sweeping saga!
With Shovel Knight: Treasure Trove, you get it all. Play with a friend in Shovel of Hope's cooperative campaign, test your mettle in full-featured challenge modes, battle together in Showdown, and change the game with Body Swap mode. Uphold the virtues of Shovelry, earn relics and riches, and discover the true meaning of shovel justice!
Included Games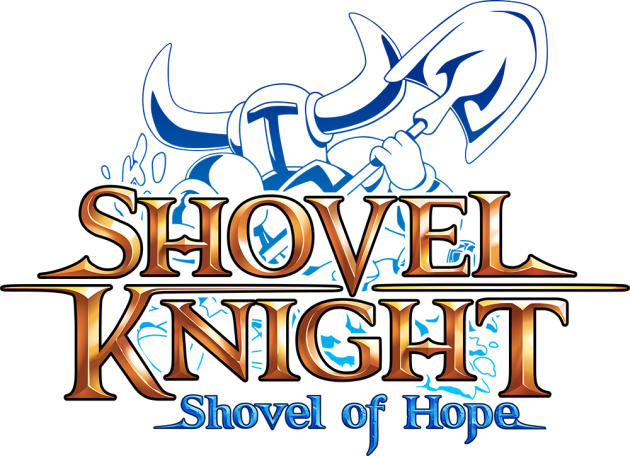 Shovel Knight: Shovel of Hope – Steel your Shovel Blade and start digging through the adventure that started it all! Jump, battle foes, and discover treasures as you quest to defeat the Order of No Quarter and their vile leader, The Enchantress.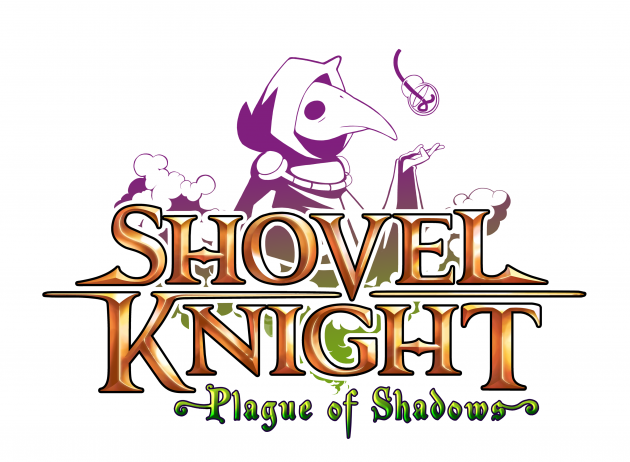 Shovel Knight: Plague of Shadows – Prime your potions and become the maniacal alchemist Plague Knight in his adventure to brew the ultimate potion! Combine bomb parts to create custom loadouts. Discover new items, areas, bosses, and maybe even a bubbling romance.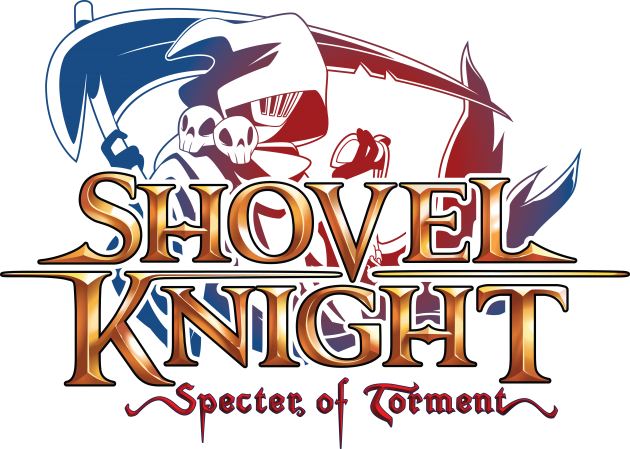 Shovel Knight: Specter of Torment – Summon your scythe in the prequel to Shovel Knight! Take control of Specter Knight to dash through levels completely redesigned around his unique style of play. Climb walls, master a new arsenal of weapons, and slash your foes to ribbons with deathly precision. Become the reaper, discover your tragic past, and recruit the Order of No Quarter!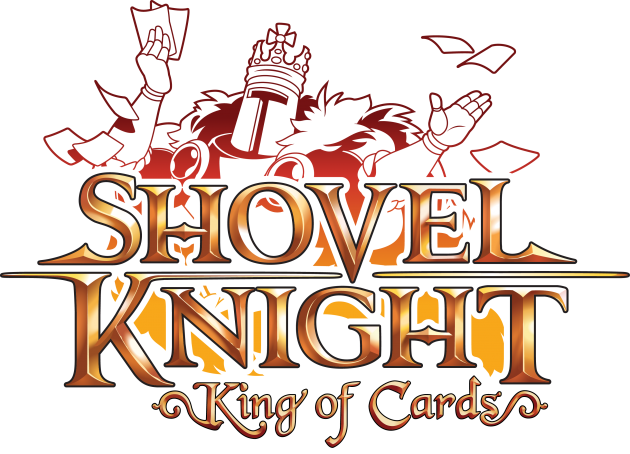 Shovel Knight: King of Cards – Step into the gilded boots of King Knight in the biggest and most regal Shovel Knight game of them all! Leap, Shoulder Bash, gather new subjects, and strategize your way through this prequel in your quest to become King of Cards!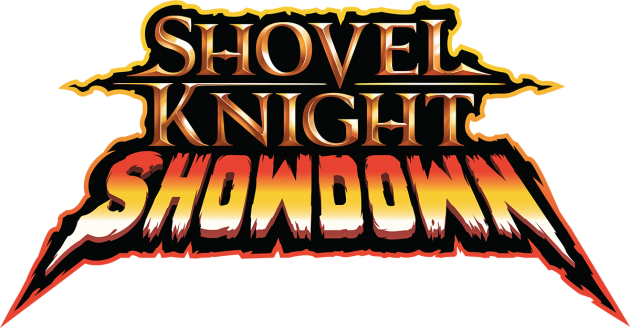 Shovel Knight Showdown – Duel with up to 4 players locally and scramble after gems, or take control of your favorite character and dig into Story Mode! Master every move, explore a vast array of items and locales, and discover new revelations in this platform fighting game.
Shovel Knight Showdown features local only multiplayer. It will not be available on portable platforms (3DS and Vita).
Features
Yacht Club Games' beautifully authentic style bridges the gap between yesterday and today. Design, art, and audio hearken back to the days of 8-bit.
The systems of today also give Shovel Knight modern touches: detailed animation, multilayered parallax backgrounds, and novel game design.
Leap over gaps! Duel with foes! Uncover treasure! Find Secrets! Upgrade! Shovel Knight is simple to learn and play, but the challenge lies everywhere.
Multiple awesome soundtracks by Jake "Virt" Kaufman with additional songs by Manami Matsumae!
Amass riches to upgrade your armor and weapons.
Detailed, living background art and animation! Big, beautiful pixels!
Lovable characters and treacherous bosses!
Balanced gameplay is a warm welcome to newcomers, and an old embrace for experts.
A light touch to narrative with humor, levity, and heart.
Relive the adventure and uncover all of the world's secrets with New Game+!
Challenge Mode – Up the ante in every imaginable way with over 100 full-featured challenges.
Body Swap – Did you ever wish Shovel Knight was a lady, or Shield Knight was a guy? Well, now you can designate character genders however you like, with brand new designs for all of the main characters in Shovel of Hope!
Co-op! – Grab a friend and play through Shovel of Hope as a fully cooperative adventure! Or uncover Story Mode together in Showdown!
Switch Features
amiibo support
Handheld mode, tabletop mode, and TV mode support
Wii U Features
amiibo support
Multiple controller support: Wii U Gamepad, Wii U Pro Controller, Wii Remote, Wii Remote + Nunchuck, Wii Classic Controller, and Wii Classic Controller Pro!
Off-TV Play with the GamePad!
Quick select Relics and items using the GamePad!
Miiverse support through the Digger's Diary –  Read in-game messages from other players or write messages of your own! Note: Nintendo has ended this service as of 11/8/2017.
3DS Features
amiibo support
Eye-popping Stereoscopic 3D display support!
StreetPass Battle Arena – A crazy StreetPass battle game where anything can happen!
Play Coin support – Trade your coins for gold!
Quick select Relics and items using the Touch Screen!
PS4/Vita/PS3 Features
Battle Kratos – Fight the legendary hero from God of War and unlock a unique armor set!
DualShock 4 Light Bars support! (PS4)
Back touch! (Vita)
Cross Buy – buy the game digitally on one PlayStation platform and get it on the rest!
Cross Save – transfer your save file between PS4, PS3, PS Vita!
Trophy support!
Xbox One Features
Battletoads Battle – Battle the Battletoads crew as Shovel Knight! Maybe learn a thing or two…
Achievement support!
Steam/PC Features
Battletoads Battle – Battle the Battletoads crew as Shovel Knight! Maybe learn a thing or two…
Support for every controller we can find!
Trading Cards (Steam)
Achievement support (Steam)
History
Yacht Club Games is an independent game developer started in 2013 by a crew of former WayForward employees. We are a fun-loving bunch of gaming geniuses who have dedicated our lives to video games ever since we saw our first pixels. However, our serious and solemn goal is to make really awesome original games that fuse modern and retro sensibilities, and we have the pedigree to prove it! Our team is comprised of top talent that has worked on some amazing titles, including Contra 4, A Boy and His Blob, Thor: God of Thunder, Mighty Milky Way, BloodRayne Betrayal, and most recently, Double Dragon Neon. Shovel Knight is our maiden project as Yacht Club Games, which means we are determined to impress.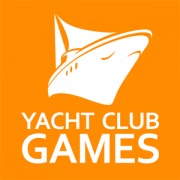 So what are we all about? We want to create fun and challenging gameplay. We want to both tug at your heartstrings and delight you with levity and charm. We want to make games that you play together with friends and family. Most of all, we want to give everyone the same collective types of game experiences that have defined our generation. It's such an exciting time to be a fan of games; the industry is experiencing a renaissance and creativity is flourishing. We are so, so excited to develop games that we love, in hopes that you love them too. Let's make a splash!
Key Art
Download all the key art as a .zip (the zip contains much more art than is shown on the page)
Logos/Icons
Download all the logos/icons as a .zip (the zip contains much more art than is shown on the page)
Music
The soundtrack played a critical role in the game since day one and continues to be a pillar of each new game! The heroic beginnings of Shovel of Hope, mischievous machinations of Plague of Shadows, somber tones of Specter of Torment, and the contemplative Joustus battling of King of Cards!
Shovel Knight Soundtrack Collection.
Other Cool Stuff