You have arrived at the press kit for Shovel Knight: King of Cards! More Shovel Knight series games:
Shovel of Hope, Plague of Shadows, Specter of Torment, Showdown, Treasure Trove
Fact Sheet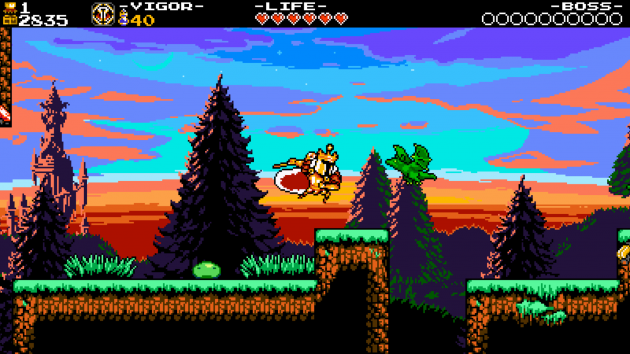 Developer: Yacht Club Games
Platforms: Nintendo Wii U, Nintendo 3DS,  Nintendo Switch, Sony PS3, Sony PS4, Sony Vita, Xbox One, PC, Mac, Linux, Amazon FireTV
Release Date: December 10th, 2019
Price: USD 9.99 or available as part of Shovel Knight: Treasure Trove
Languages: English, French, Italian, German, Spanish, Portuguese-Brazil, Russian, Japanese, Korean, Simplified Chinese, Traditional Chinese
ESRB: E for everyone, USK 6+, PEGI 7, OFLC PG
Press Contact: 

[email protected]

Social: Kickstarter, Twitter, Facebook, Twitch, YouTube
Instruction Manual: Digital Manual for Web
Description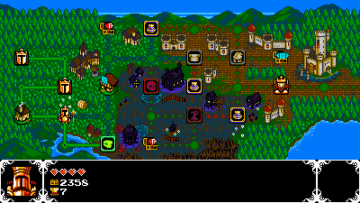 Hear Ye, Hear Ye! Make way for Shovel Knight: King of Cards, the grandest adventure in the Shovel Knight: Treasure Trove saga! Step into the gilded boots of King Knight as you leap, Shoulder Bash, and twirl your way to a kingdom of your own in this regal prequel. Gather cards, take on challengers, and build a deck in the all-new card game, Joustus! Travel through strange worlds, gather new subjects, best the Joustus Judges, and become King of Cards! World-class platforming, exquisite visuals, a story with heart, action-packed stages, masterful music, glorious new bosses, and more await you in Shovel Knight: King of Cards.
Features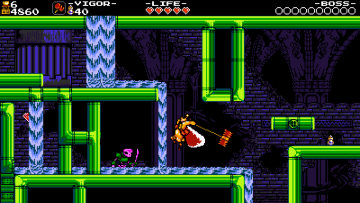 See how the royal saga begins! Encounter some familiar faces, meet some new ones, and learn how King Knight came to sit upon the throne at Pridemoor Keep in the most ridiculous Shovel Knight adventure yet!
Smash enemies and obstacles head-on with your Shoulder Bash! King Knight's showy play style is all about crashing, bouncing, and throwing his heft around.
Take part in Joustus, a brand new collectible card game created specifically for King of Cards! Build a deck, search for over 120 unique cards, defeat challengers, and become the Champion of each House of Joustus.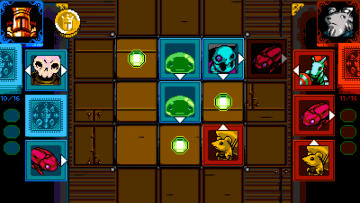 Collect tons of treasure, heirlooms, armors, abilities, and followers as you sail the skies in your quest for the Joustus Crown.
Test your skills with new Feats and Challenge Stages featuring boss rematches, custom-created platforming challenges, and more.
Enjoy Yacht Club Games' finest visual presentation ever! The beautiful, 8-bit inspired style bridges the gap between yesterday and today.
Another masterful soundtrack by Jake "Virt" Kaufman!
Balanced gameplay is a warm welcome to newcomers and an old embrace for experts.
Take on a new challenge and multiply your wealth with New Game+!
For platform specific features, refer to Shovel Knight: Treasure Trove's press kit.
Videos
Download HD Version: Trailer
View our first b-roll below:
Screenshots
Download all of the screenshots as a .zip file! The zip contains many more screenshots than are shown on this page.
Key Art and Illustrations
Download all the key art as a .zip file! The zip contains much more art than is shown on this page.
Logos / Icons
Download all the logos/icons as a .zip file! There are additional formats for the logos inside of this file.
Sprites
Download all the sprites as a .zip file! The zip file contains more sprites than what is shown here.
Portraits
Download all of these portraits at once using this .zip file!
Music
Music fit for a grand finale! The King of Cards OST taps into an all new musical style for contemplative Joustus battling, all new kingly locales, as well as battle anthems from Shovel Knight Showdown!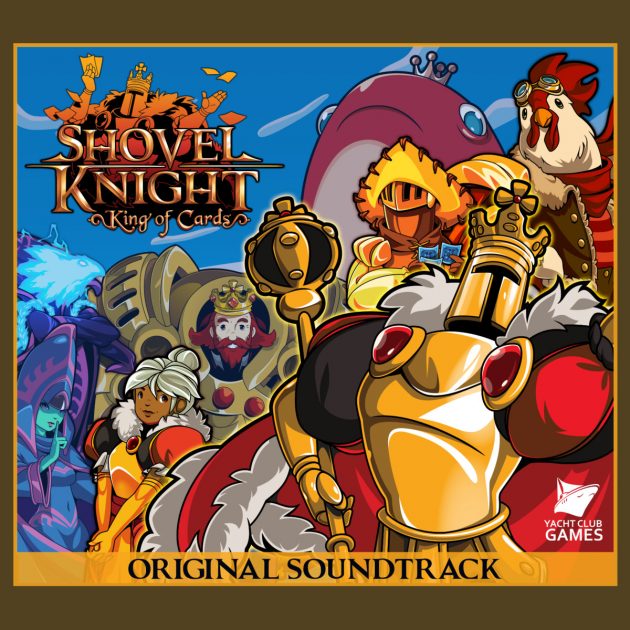 Other Cool Stuff