Welcome to the Shovel Knight: Plague of Shadows Press page. More Shovel Knight series games:
Shovel of Hope, Specter of Torment, King of Cards, Showdown, Treasure Trove
 Fact Sheet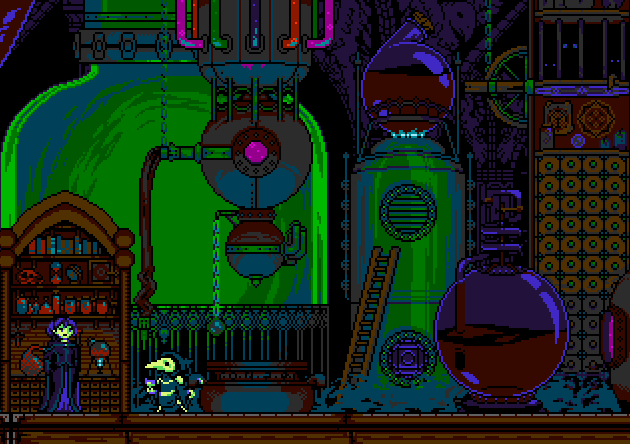 Developer: Yacht Club Games; Based in Marina Del Rey, California
Platforms: Nintendo Wii U, Nintendo 3DS,  Nintendo Switch, Sony PS3, Sony PS4, Sony Vita, Xbox One, PC, Mac, Linux, Amazon FireTV
Release Date: 9/17/2015
Price: Available as part of Shovel Knight: Treasure Trove
Languages: English, French, Italian, German, Spanish, Portuguese-Brazil, Russian, Japanese, Korean, Simplified Chinese, Traditional Chinese
ESRB: E for everyone, USK 6+, PEGI 7, OFLC PG
Press Contact: [email protected]
Social: Kickstarter, Twitter, Facebook, Twitch, YouTube
Instruction Manual: Digital Manual
Description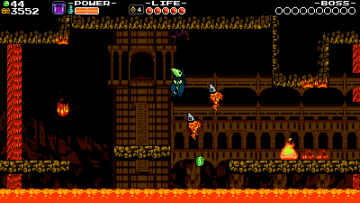 Shovel Knight: Plague of Shadows is a free expansion for Shovel Knight, a sweeping classic action adventure game that won over 70 Game of the Year Awards in 2014. You play as Plague Knight, the villainous master of alchemy, in a quest all his own. Using his maniacal scientific mind, Plague Knight is seeking to concoct Serum Supernus, the Ultimate Potion. However, to retrieve these ingredients, he must extract them from his former allies… the villainous knights of the Order of No Quarter! World class platforming, music, storytelling, and art all return in Shovel Knight: Plague of Shadows; an explosive quest with a new play style, new story, new bosses, and more!
Features
An adventure featuring a New Star: Plague Knight!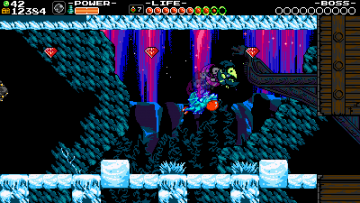 See your favorite game from a new point of view! Play as the explosive trickster Plague Knight with new story and gameplay!
Join Plague Knight on his quest to overthrow the Order of No Quarter! Become the ultimate alchemist… and maybe find some romance, too…
New Gameplay
Explode onto the scene as Plague Knight! Use explosives, bomb jumps, and alchemy to blast your way through the game in a whole new way!
Crafting Comes to Shovel Knight with the Alchemy System! Collect loot and use alchemy to craft equipment and power-ups
Collect new recipes and reagents to become the master of disaster!
Remixed Game Content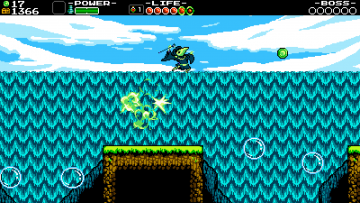 New objectives and enemies!
Brand new areas and new paths through classic levels!
New bosses!
Is your science up to snuff? Take on Plague Knight specific challenges with new Feats!
Prove your mettle in Challenge Mode. Take on speed run challenges, boss rematches, and other rule-benders… and expect some tricky puzzles too!
For platform specific features, please refer to Shovel Knight: Treasure Trove's press page.
Videos
Release Trailer: Download
Screenshots
Download all the screenshots as a .zip
Key Art and Illustrations
Download all the key art as a .zip 
Logos/Icons
Download all the logos/icons as a .zip
Sprites
Download all the sprites as a .zip
Portraits
Music
The official soundtrack for the Plague of Shadows! Includes all new original music and some arranged surprises. Available now under a "Name Your Price" model with no minimum set. Click the album cover below to see more!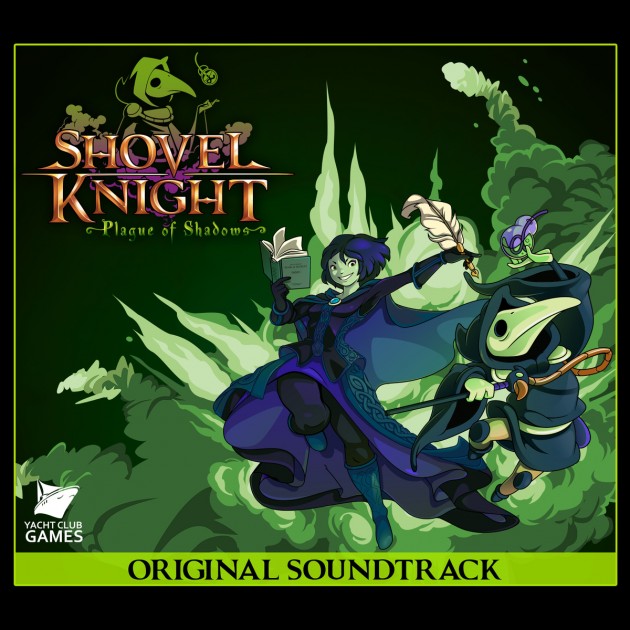 Other Cool Stuff
Plague Knight Mobility Tips and Tricks