We're hot off the heels of Specter of Torment with even more excitement to share! We even have a special surprise in store so let's hop to it!
Shovel Knight: Treasure Trove comes to the Windows Store on August 24th!
Shovel Knight: Treasure Trove includes each award winning game as well as upcoming free updates (we can't say for sure if those will win awards, but we really do hope people enjoy them just the same!).
It might not be "new" news to the most ardent of Shovel Knight historians, but we're glad we could now make this release a reality. It's been our goal to have Shovel Knight reach players everywhere, across all kinds of different platforms and devices! With Windows 10 and the Windows Store, players can find the stalwart blue knight just by typing his name into their Start Bar! How convenient is that?!
While this is a distinct version from Shovel Knight on Xbox One, it does include all of the extra fixings you would find there! Including full Achievement support, local co-op, and, of course, a rather full-featured special guest appearance by The Battletoads! If you have yet to experience this encounter… well, we believe you're in for a treat!
About That Surprise…
…
…
Huh? Oh, right!
After having finally saved up enough jet fuel, the intergalactic journey of the 'toads has brought them from console to PC! After all that space travel, they're just dying to get out and stretch their frog legs. And not just on Windows Store! Oh, that's right. We're very excited to announce that…
The Battletoads are headed to all PC versions of Shovel Knight: Treasure Trove!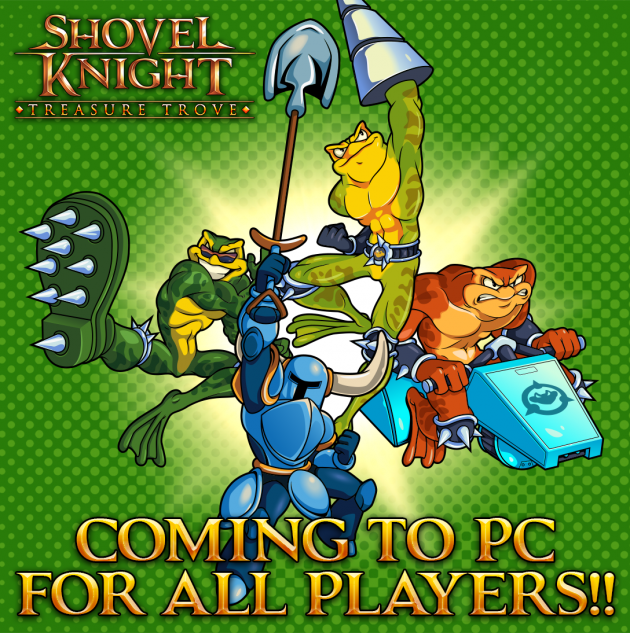 In addition to the Windows Store, you'll be able to brawl with the best of them on Windows, Mac, and Linux — from Steam, Humble, GOG.com, or ShovelKnight.com! Rash, Zitz, and Pimple will drop in via a free update later in October!
Our immense and most enthusiastic "Thank You!" to everyone at Rare, Microsoft, and Xbox for not only making this most unexpected dream mash-up a reality but for also sharing the fun with players everywhere.
We hope you all got a mighty big kick out of the news!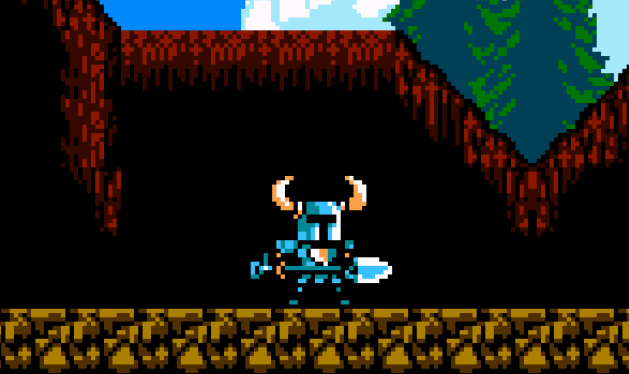 More At Yacht Club Games…
Specter Knight Mobility Design
Specter of Torment Art Contest Results
Shovel Knight: Official Design Works