Hey there Specteracular artists!
It's been a little over a week since our art contest wrapped up, and we had to critique over 500 entries! We were blown away by the quality, creativity, and variety of all the artwork…even the art mediums were diverse! We received entries ranging from digital renditions of scenes from Specter of Torment to 3D character models, game mods, clay figurines, paintings, and even a cake!
It was a really difficult decision for the team considering all of the amazing entries we had, but we finally have the winners of our Specter of Torment Art contest! Warning! Spoilers ahead for all things Specter of Torment! Proceed with caution if you haven't yet played the latest Shovel Knight adventure!
Grand Prize Winner!
Sachy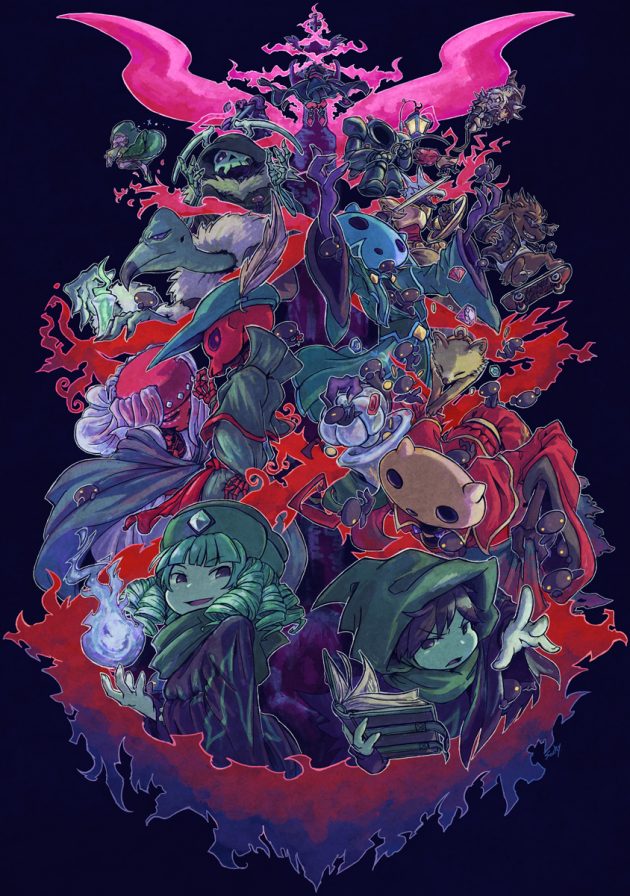 Wow! So incredible – everyone working with Specter Knight in the Tower of Fate in one amazing composition. We loved all of the details that went into this drawing, perfectly capturing every character's unique personality. 'Edge farmer on a skateboard! What more do you want?!
If you didn't know, Sachy has made a lot of wonderful Specter of Torment fanart, and everyone should check it out on Twitter.
Runner Up Prize Winners!
Gustavo Valencia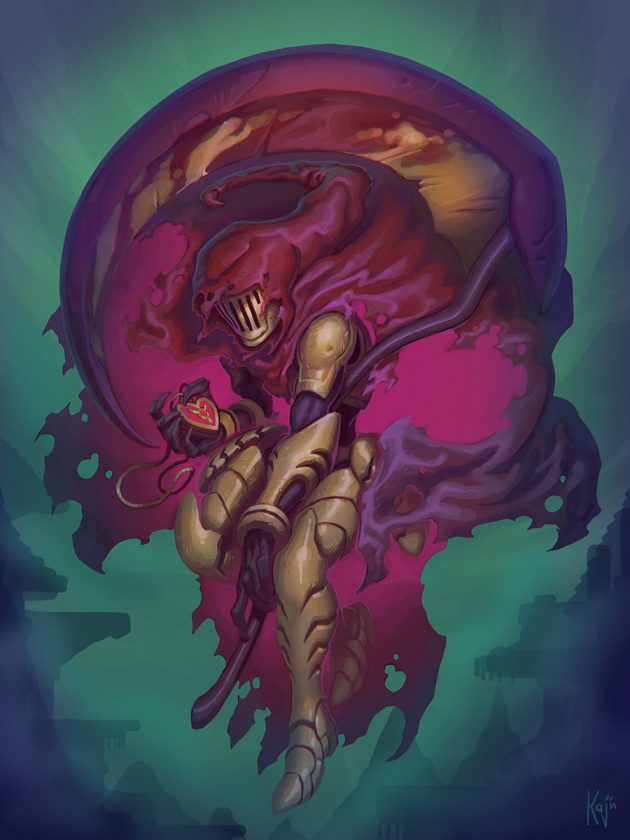 This painting of Specter Knight blew us away. We loved how the colors and composition worked for the piece, and the style is phenomenal. And if you look at it in a certain way, the silhouette of Specter Knight's cape and scythe looks like a skull! Ingenious!
Manuel Samolo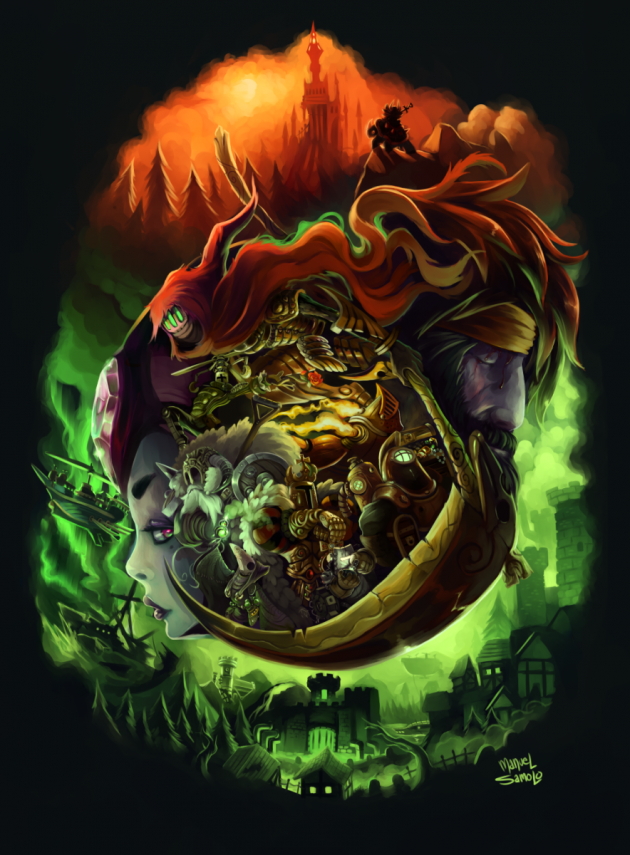 We thought Manuel's piece did an impressive job of fitting all of the Specter of Torment characters in–even everyone's favorite turtle, Terrorpin, makes an appearance at the top! This illustration is balanced, moody, and just plain awesome.
Oscar Eduardo Diaz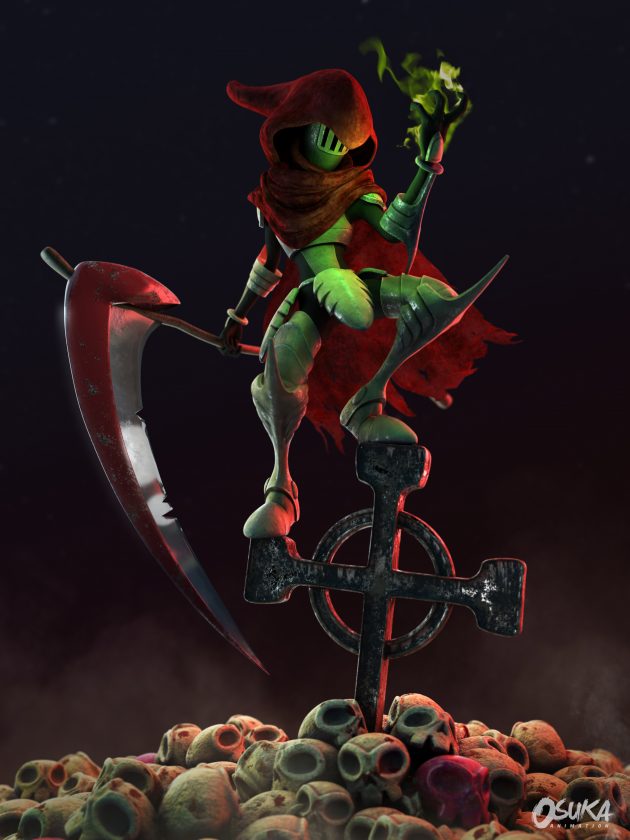 Oscar's rendition of Specter Knight in 3D is so well-done! The texturing on his armor pieces and the smoke coming off of his hand really sells it. We highly recommend checking out the Sketchfab model here to see what it looks like at different angles! Everyone at the office wants a statue of this!!
10 20 Consolation Prize Winners!
That's right, 20! We had such a difficult time choosing who would win prizes that we decided to increase the number of consolation prizes from 10 to 20!
So many unbelievably good entries!! So creative! We hope you click on each and look in depth at the detail and originality.
Thank you
Congratulations to the winners, and a huge thank you to everyone for all of the fantastic entries! If we had enough space we would hang every entry on our office fridge, but we had to settle for posting everyone's entries into a Flickr album instead. We hope you enjoy perusing each piece of art as much as we did!
To all of the prize winners: We'll be getting in touch soon over email. So keep an eye out!
We hope everyone continues to share and enjoy Specter of Torment's adventure!