Flashy! Decorative! Useful! You may have heard whispers of such a treasure. A beshoveled knight that shines like gold! Today we're happy to finally confirm the legends are true! Let's unveil one more surprise for Shovel Knight amiibo!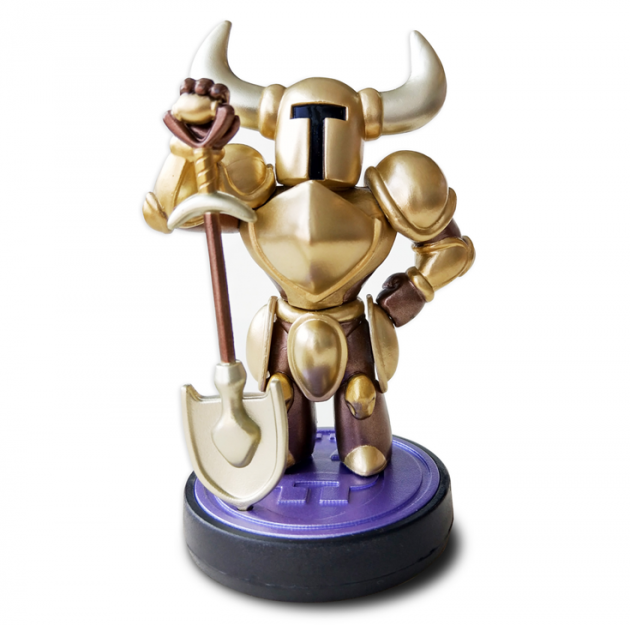 Shovel Knight Gold Edition amiibo
In addition to the original true blue Shovel Knight and the upcoming Plague Knight, Specter Knight, and King Knight — you can now upgrade your collection with a Shovel Knight sporting what is objectively the greatest armor in the game: the Ornate Plate! What a magnificent sight!
Pre-Order now!
Features
Scanning the Gold Edition Shovel Knight amiibo will allow you to access all of the same great modes as the original, ground-breaking, Shovel Knight amiibo.
Custom Knight – A crazy fun way to play Shovel of Hope! Level up by collecting gold and unlock new moves, costumes, and more!
Co-op challenge stages in Shovel of Hope
Baron Set costume for Shovel Knight Showdown
Fairy of Shovelry in any Shovel Knight game
This makes it a perfect choice if you always wanted to try out these great additions but were never quite able to track down the original Shovel Knight!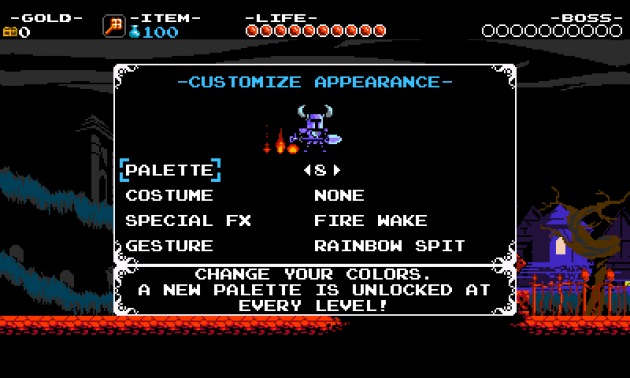 Q&A
The Shovel Knight Gold Edition amiibo will release in December! Along with the Treasure Trove amiibo 3-pack, Shovel Knight: Treasure Trove physical release, and the giant King of Cards/Showdown update! It's going to be a big month for Shovel Knight!

No, due to requirements in packaging it is not possible to scan the amiibo contained within the Shovel Knight Gold Edition without first removing it from its container.

Support for the Gold amiibo will be added to Wii U, 3DS, and Switch versions of Shovel Knight with the arrival of King of Cards and Showdown in December.

No, co-op is available from the start on all console and PC versions of the game. No amiibo necessary. We recommend trying out a double Custom Knight co-op run if you ever get the chance!

Since it has the same in-game features, you can effectively consider this Gold Edition as a kind of reprint of the original!

This is not an intentionally limited item. We hope everyone who is interested can find it!

No. We expect it to have similar availability as the original Shovel Knight amiibo. More store listings will come online soon!

We'd recommend contacting your nearby store to ask them!

Much like King Knight's crown, Shovel Knight Gold Edition amiibo is not made of gold.
Learn more about Shovel Knight and amiibo!