While King of Cards and Showdown are taking center stage for the final giant update to Shovel Knight: Treasure Trove, there are many more additions on the way to your favorite SK games!
amiibo!
Let's start with the new amiibo 3-pack, Plague Knight, Specter Knight, and King Knight are joining the world as amiibo! In each game, you can scan the corresponding amiibo to unlock new costumes on Nintendo Switch, 3DS, or Wii U. Let's take a look at each!
Boomtech Plague Knight
Lich Lord Specter Knight
Ultimate Supreme King Knight
You can wear these costumes while battling it out in Showdown too. Woah! They look really awesome, don't they? These costumes are cosmetic only so you can mix and match them with your favorite armors already found in the game.
Plague Knight, King Knight, and Specter Knight also unlock new platforming challenges within each game's Challenge mode. These will really put your skills to the test!
Finally, each amiibo can unlock a fairy friend. Madam Meeber's strange powers ensure each fairy unlocked with amiibo can follow your adventure throughout every game. There are lots of fun and silly fairy interactions to see!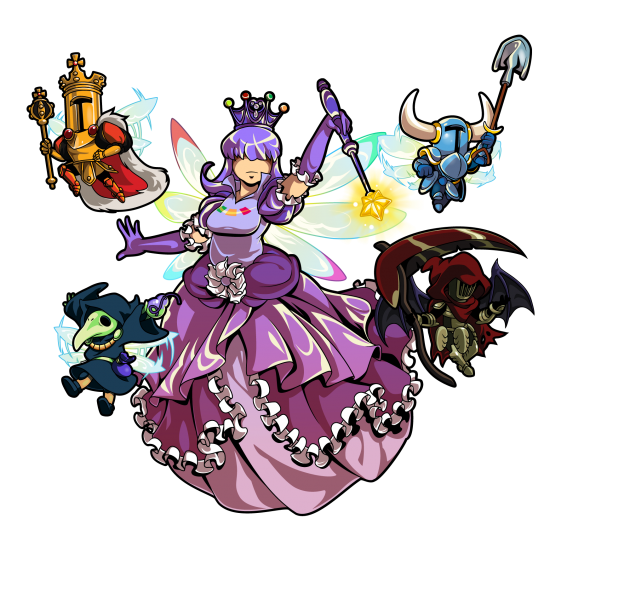 Pre-Order Treasure Trove amiibo 3-pack: Amazon, Best Buy  GameStop
A New Edition!
The complete Shovel Knight: Treasure Trove will be available physically on Xbox One! Like the PS4 and Switch release, our goal is to have all game content right there on the disc! From Shovel of Hope to Showdown! You can pre-order soon!
New Features!
In Shovel of Hope, we've finally added a 3rd option for character pronouns. Alongside being able to choose between two body types for every main character, you can now switch the pronouns to they/them.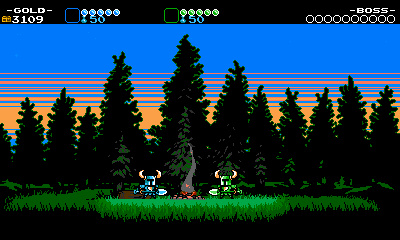 You can now earn Shovel of Hope Feats while playing co-op. These are still quite challenging, and some are made even more challenging when coordinating with a friend!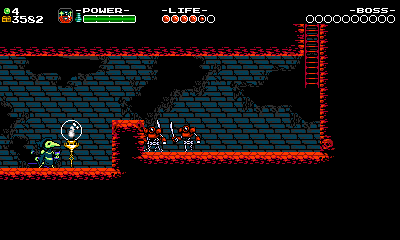 In Plague of Shadows, we've added an Alchemy Quick Select option. You can select your bombs and arcana with a convenient new menu, allowing you to experiment with explosives freely, just like the mad alchemist himself.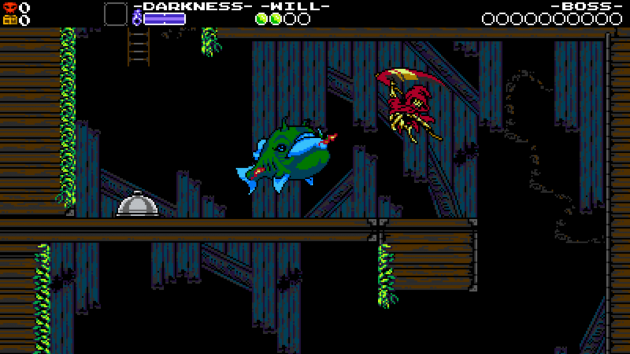 In Specter of Torment, we added 5 all new platforming challenges to challenge mode. These are not meant for the faint of heart- the new challenges require significant command over Specter Knight's iconic move- the dash slash.
For all the games, including the upcoming King of Cards and Showdown, we have added three new language options! Korean and Traditional and Simplified Chinese. Bringing the total count to twelve!
We've expanded Accessibility options across all games. The intensity of screen flash and screen shake events can now be reduced independently from one another. And King of Cards also has palettes to improve colorblind visibility for Joustus.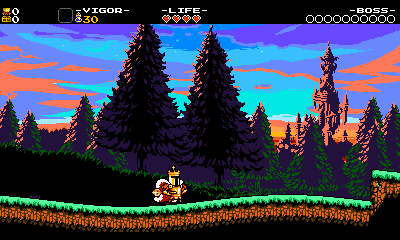 Shovel Knight features hundreds of cheats to share and explore already! But we couldn't resist adding just a few more. Some add whole new ways to play. Some of them might be a bit too much…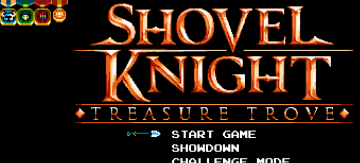 Finally, once you have completed all feats in a game, you will unlock a small flag on the title screen to signify that game's completion. In addition, once you have conquered every Challenge for that game, a medal will appear denoting your true mastery. If you've already completed each game, then don't worry, these are awarded retroactively. Enjoy filling up the title screen with your many, hard-fought, knightly accomplishments!
Next time your playing through a classic Shovel Knight adventure, we hope these new additions help you better enjoy the experience!