Blight the Earth! The next adventure in the Shovel Knight saga is near! Shovel Knight: Specter of Torment and Shovel Knight: Treasure Trove will be releasing on all platforms starting this April! The specific dates vary from platform to platform, so let's break it down:
Specter Release Forecast
Switch – Out Now!
ShovelKnight.com, Steam, Humble Store, GOG.com – Out Now!
Wii U – Out Now!
3DS – Out Now!
PS4, Vita, PS3 – Out Now!
Xbox One – Out Now!
Fire TV – Out Now!
We'll be updating this post with more specific dates once we know for sure. Check back soon!
UPDATE 6/1: Specter of Torment is now available on 3DS in Europe and Australia!
UPDATE 5/26: We are happy to finally confirm that the Specter of Torment Update has passed final testing for release on 3DS in Europe! We will be finding out the real, final, actual release date for this update's release early next week. Not much longer now! Thanks again for bearing with us in this waiting game for the game!
UPDATE 4/28: Despite our best effort and brightest optimism, we have found a few unexpected issues which are holding up different versions at the final submission step. We're doing everything we can to have these resolved as soon as possible, but since this last step involves other teams, we are not able to provide an exact release date. We really can hear back on almost any day. We're sorry for this delay, but hope to have you playing the latest version soon!
Need help updating? Check out our Update Guide.
Remember that on Switch, PS4, Xbox One, and PC/Mac/Linux  you'll be able pick up Specter of Torment for $9.99 as a standalone game. You can also pickup Shovel Knight: Treasure Trove for $24.99 which includes Shovel Knight: Shovel of Hope, Shovel Knight: Plague of Shadows, and Shovel Knight: Specter of Torment, plus more to come!
Don't forget – all existing versions of Shovel Knight will be updated to become Shovel Knight: Treasure Trove as a free update.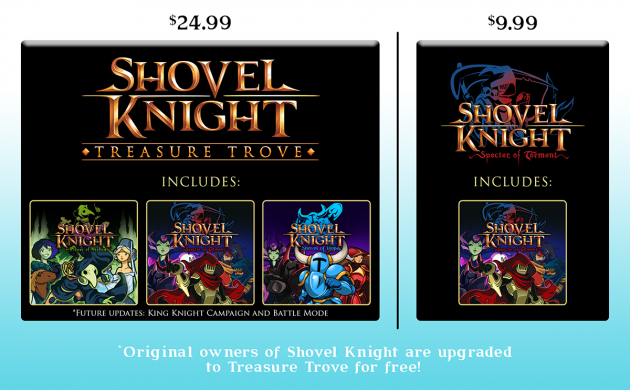 What Is Specter Knight?
Specter of Torment is the latest game in the Shovel Knight series! It's all new! Check out this article for more.
Specter of Torment Official Soundtrack!
New adventure brings new music, including brand new tunes for your favorite stages and locales! As was the case with Shovel Knight's original soundtrack and Plague of Shadows, the latest OST is available now over at Jake's Bandcamp! These soundtracks are all available under a "Name Your Price" model with no minimum set. Enjoy to your heart's content!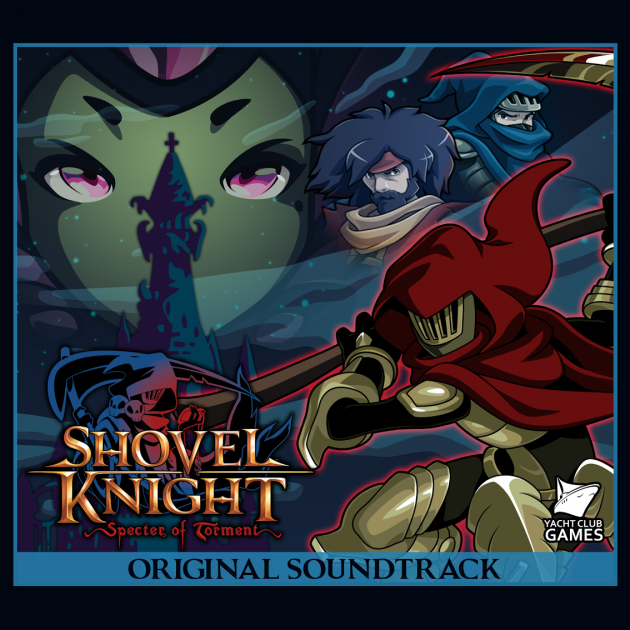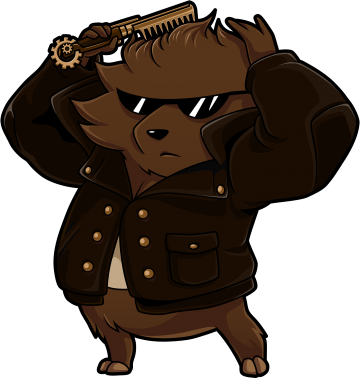 Need More Info?
We've been posting some pretty cool articles about everything that's new in this version:
Specter of Torment Review Round Up
We Hope You Enjoy Specter of Torment!
It's almost here! Prepare to pick up your scythe, and sharpen your spectral 'edge!